Ventilation is one of the most important factors in any kitchen
Having the right ventilation minimises moisture, grease, odour, and heat, which are all unpleasant while cooking and spending time in the kitchen. The steam and heat can cause condensation leading to mould, and other unpleasant things. Therefore, the right ventilation is so important in the kitchen to create a comfortable space for you and your family to cook in. The most common way is installing a rangehood as this removes excess heat and improves cleanliness above the stove, but does not ventilate the kitchen.
The healthy home's standard also has a new section stating that rental homes need to have ventilation to provide your health and wellbeing.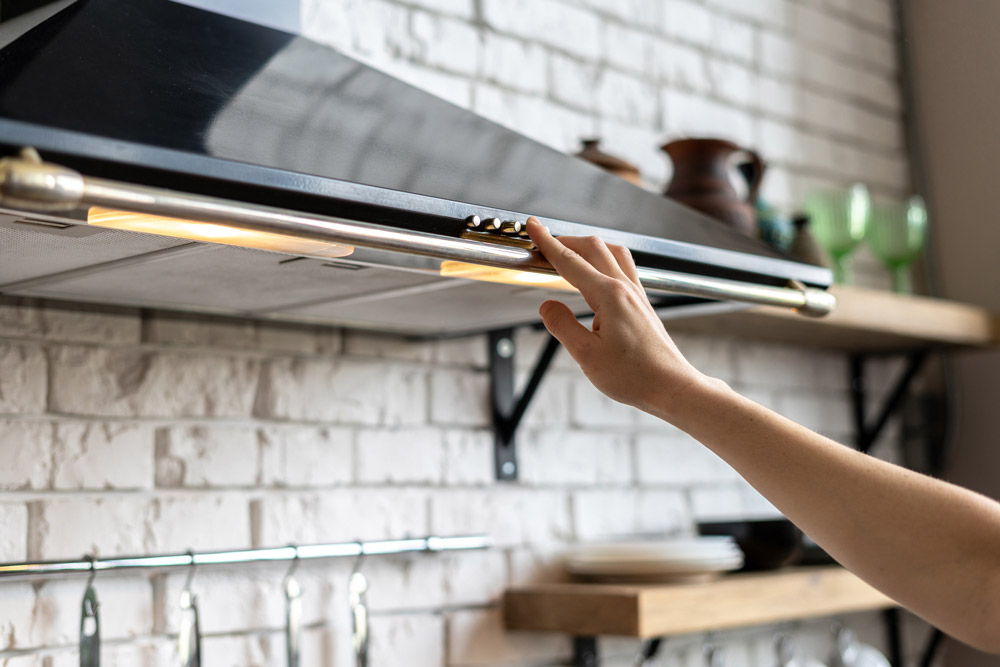 Ventilation Solutions from Quality Air
At Quality Air we can help select the most optimal solution for your kitchen. There are many ways to ventilate your kitchen spaces. We can fully install and provide advice for what form of ventilation would work best. There are two main systems for kitchen ventilation: ducted and recirculating.
A ducted extract system removing hot air from your kitchen through a vent or duct and disperses the air outside. It is more technical to install if your home doesn't have ducts previously, but this option is more preferred by people who tend to do a lot of cooking.
The other form of ventilation is a system that sources fresh air, filters it, and pushes it into the room dispersing odours and fumes.
If you're thinking about ventilating your kitchen, give us a call! We'd love to talk you through the process and help find the perfect ventilation solution for your needs.